The Courses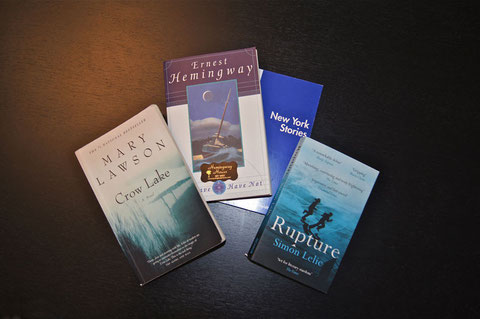 All measures and rules concerning the Coronavirus will be observed in order to protect participants' health.
There is a choice of two different courses at different times of day.
In each course the number of participants is limited to 10 to ensure maximum support and individual tuition for each member of the course.
The courses are based on texts, i.e. novels, parts of which we will read together in the course. Reading aloud is excellent practice, is stimulating and fun. Difficult passages will be explained, and useful vocabulary for the following discussion will be introduced and practiced. The bulk of the novels, however, will be read at home. If necessary, a glossary of difficult words will be provided.
The texts deal with topics that inspire discussion, and a cup of tea or coffee, or a glass of wine will help to make the conversation more fluent...
If any grammatical problems crop up, they will be cleared up briefly and efficiently. Useful language structures will be practiced while discussing the novel, and new vocabulary will also be learned and practiced in the context of the novel.
In short, during a pleasant get-together in the afternoon or early evening, your English will move up at least one gear!