Happy Hour - Relax with a Novel and a Glass of Wine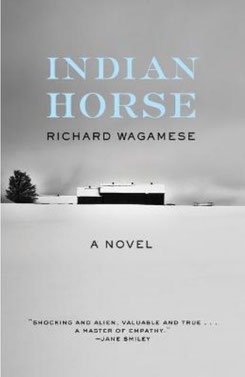 INDIAN HORSE
Richard Wagamese (2018)

Wagamese, one of the leading indigenous writers in North America, tells the story of the boy Saul Indian Horse, the last surviving member of an Ojibway family; his stay at one of the Indian Residential Schools where children were removed from their native language, culture and religion; his ensuing career as a brilliant ice-hockey player, and his long, painful way back to his roots and back to himself, as he once was before contempt, indignities and racism destroyed his soul. INDIAN HORSE is at once a moving coming-of-age story and a heartbreaking account of a dark chapter in Canada's history.
Dates:    Tuesdays 6.00 - 7.30 p.m
2021
from September 28 to December 14
2022
from January 4 to April 26
Copies of the novel along with a glossary of difficult words will be handed out to participants on the first evening of the course.

Level of the course: Intermediate

(Go to > Registration)