What is a speakeasy?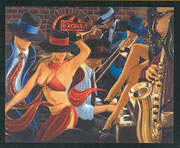 The English-German dictionary translates speakeasy with "Mondscheinkneipe" or "Flüsterstube". A speakeasy was a place where alcoholic drinks were sold illegally in the 1920's in the United States, in the period known as Prohibition. During that time, selling alcohol was illegal throughout the United States.
Irene's Speakeasy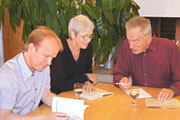 Irene's Speakeasy, however, is in Switzerland, and it is 100% legal. And moonshine has no part in it, nor does whispering. On the contrary, there's a lot of talking going on; animated and lively talking, all in English, of course!
Speak English perfectly. It's easy.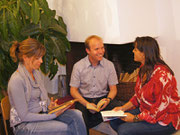 As a guest in Irene's Speakeasy you get 90 minutes' expert coaching to brush up your English in a relaxed and easy-going way. You will read short stories, great family sagas, highlights of English and American literature, or the latest thriller – and soon you will make conversation in English fluently and spontaneously.
No stress!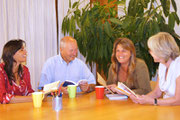 While enjoying a coffee or a glass of wine you will enlarge your vocabulary and your knowledge of English almost as a by-product of reading and discussing fascinating stories.
Is Speakeasy right for me?
Interested?